EXHIBITIONS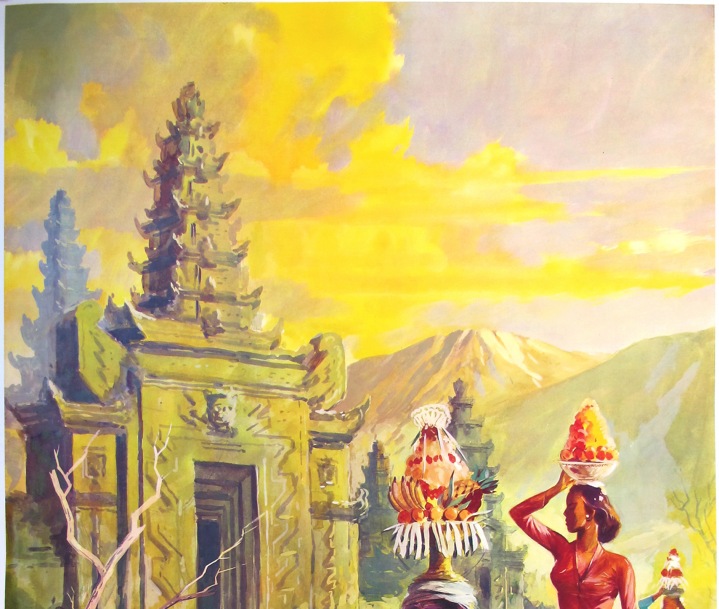 Travelling Through Asia: An exhibition of vintage posters, luggage labels and ephemera from 1910 to the 1960s
9 - 27 June, 2015
Discover Asia through the eyes of travellers of a bygone era at Picture This' carefully curated exhibition from travel-related advertising dating from 1910 to the 1960s.

This exhibition for sale is a celebration of uncommon, important and beautiful Asian travel advertisements in the form of promotional posters, hotel and airline luggage labels, pictorial maps and travel memorabilia from destinations including Burma, Malaysia, Indonesia, Singapore, Vietnam, Laos, Cambodia, The Philippines, New Zealand, Australia, China and of course, Hong Kong.

Highlights of this exhibition include an early 1920s lithographic poster issued by the New Zealand Government and printed in Wellington, inviting tourists with scenes of an indigenous Maori family going about their daily lives and welcoming visitors with warm and heartfelt smiles. A series of attractive pictorial maps of the Far East endorsed by companies such as BOAC, Philippine Airlines and Messageries Maritimes is another feature of this exhibition not to be missed.

The "Travelling Through Asia" exhibition also brings together more than forty alluringly-designed luggage labels issued by The Hong Kong & Shanghai Hotels (and designed by notable hotel label artist Dan Sweeney), Cathay Pacific, Raffles Singapore, The Strand Rangoon and the Taj Mahal Bombay, amongst many others.

PLEASE NOTE that all items in the exhibition are immediately available for sale - please contact us to enquire or purchase.